Well the first concerts have been all about big cool fun, and we're looking to close out the concert season with a bang!
You saw the photos from the first show (see blog post below), and here's a few from the second set of concerts on June 27 with "Blues at the Zoo" featuring the Blues Cruisers and a great "Sunset at the Zoo" show from The Ron Kobayashi Trio.
We have plans for the last concerts of the season, and they are going to be a blast.
The first show will be another "Blues at the Zoo" show with Big Son, Mighty Mitch and Friends, a real Blues jam. Son and Mitch have played the Zoo before as members of other bands, and they are calling in some of their friends for this last show blow out. Look for a lot of that Jump Blues style that just makes you want to get up and boogie. Their show is a seriously good time!
Next, We'll move to the amphitheater area for our after hours "Sunset at the Zoo" event. This one will feature Elnora and Sumpthin' Cookin'.
Elnora and Sumpthin' Cookin' was formed in November of 2002. About a month before, Elnora was singing and winning awards for Karaoke. She came by a local venue, Martini Blues, to sing and eventually met Bob Hatcher, Chris O'Connell and Gary (The Wagman) Wagner. Chris O'Connell (Guitar) had just left Blues Barbeque and Bob was playing in Blues On Arrival. Together Elnora, Chris, and Bob formed "Elnora & Sumpthin' Cookin'. They added drummer Mike Green to mix and it definitely became an act with flavor.
The band has enjoyed playing at most of the top venues in Southern California. With help from Gary and Billy Mitchell, we were booked to The Playboy Jazz Festival. Then it was on to B.B. King's, Cozy's, The Blue Cafe, Martini Blues, Newport Blues Festival, Rennaisance, Mahe, Buster's, The Little Red Rooster, Stubrick's Steakhouse, Bistro 400, and many more.
Now they're bringin' their show to the Zoo and it's going to be a great time.
This show is from 5:30-7:30pm after the Zoo is closed
Admission is $10, $5 for Zoo members, and free to SAZOO Club members.
The Santa Ana Zoo at Prentice Park is located at
1801 East Chestnut Avenue, Santa Ana, CA, 92701
(conveniently located just off the 5 freeway)
Sponsored by

: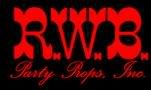 For info on the Santa Ana Zoo, events, membership, and more, see our website at
http://www.santaanazoo.org/
The Santa Ana Zoo... Home of the 50 Monkeys!